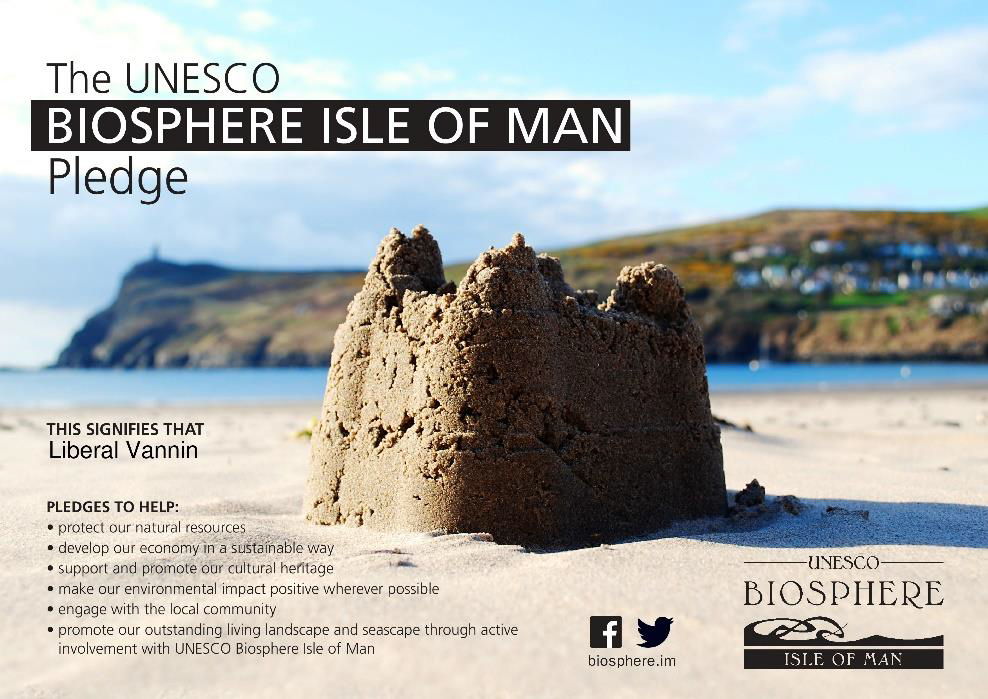 Last Wednesday, July 28th, Liberal Vannin Leader, Lawrie Hooper, MHK, Paul Weatherall, Party Chair and Michael Josem, Party Secretary received their certificate at Tynwald Hill to acknowledge that Liberal Vannin is now proud to partner Biosphere Isle of Man.
Liberal Vannin is the first Manx political party to become an Isle of Man Biosphere partner. The new partnership is a confirmation of Liberal Vannin's commitment to protect our natural resources, develop our economy in a sustainable way, support & promote our cultural heritage, making a positive environmental impact, engage with the local community, and promote our outstanding living landscapes.
"Liberal Vannin is strongly committed to working together for a sustainable future and our decision to become a Biosphere Partner is a natural next step. There is a reason the Isle of Man is the only entire nation to be awarded Biosphere status and we have a duty to be responsible stewards of our fantastic Island," said Lawrie Hooper, Liberal Vannin Leader.
"We will support the strengthening of planning regulations and the Wildlife Act, 1990 to protect habitat, as well as individual species that are at risk, and will promote the activities of the Manx Wildlife Trust and other Island organisations that are dedicated to protecting our flora and fauna," said Paul Weatherall, Liberal Vannin Chair.